The common assessment task is set out in an organised way. Usually, a CAT is laid out in the following six parts: 1) Learning Outcomes, 2) Task Description, 3) Timeline, 4) What A Good One Looks Like, 5) Planning Sheets and 6) The Rubric.
Image: The CAT Organisation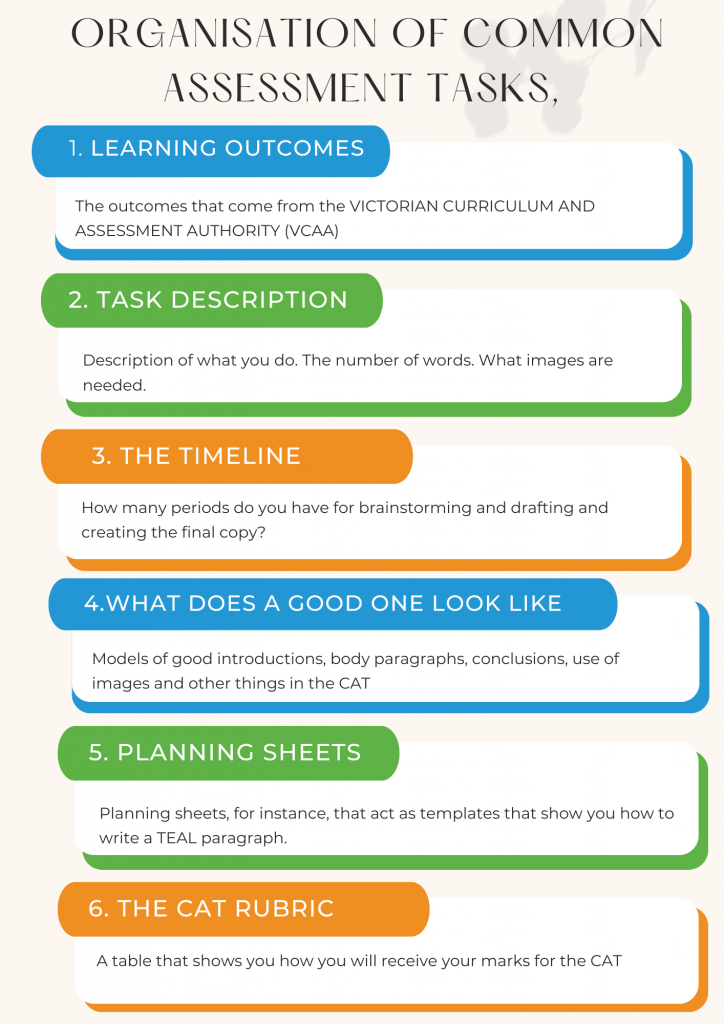 Beginning with the end in mind
The Tutor Learning Initiative Dr De Rossi focuses on is in Years 7, 8, and 9. Go to the Year Group Page to check out your understanding of your Common Assessment Task. Ask yourself what your understanding is of each part of the sections set out in the image.
A CAT represents the sum total of the skills, knowledge and ideas you learn in an English Unit. In education-speak, they are referred to as SUMMATIVE ASSESSMENTS because they came at the end of the learning process.