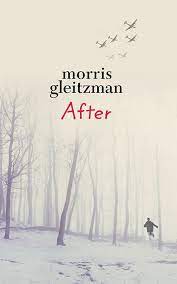 Year Of Publication
It came out on the 25th of July in 2012.
Publisher
After was published by Penguin Books Australia.
About The Book
The story starts in 1944, when Felix is forced to move on after hiding for two years under Gabriek's barn. Gabriek says he needs to go sort out some business with a group of people, Felix then hears gunshots from the forest they went into, Felix runs there to see what's going on. Then felix finds out he is part of this gang that kills Nazis, life with the partisans offers Felix another opportunity too. The chance, after years of living in desperate danger from the Nazis, to strike back. Two important adults come into Felix's life. Dr Zajak, his teacher in the rough and ready art of forest surgery, and Yuli, a temporary mother who offers Felix much-needed emotional warmth but is utterly cold-blooded when it comes to killing Nazis.
About the Author
Morris Gleitzman is a Australian children's author. His titles include Two Weeks with the Queen, Grace, Doubting Thomas, Bumface, and the series Once, Then, After, Soon, Maybe, Now and Always. Morris lives in Sydney and
Brisbane, and his books are published in more than twenty countries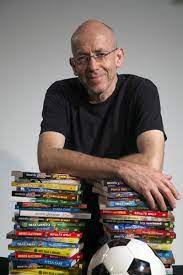 Audience – Who Would Enjoy Reading This Book?
Probably people 12 and up, so people can understand the feeling that the characters felt going through that horrible time. I also recommend for people that are interested in realistic fiction books and WW2 stories.
Quote
"Dreams are like stories"
Recommendation
I learnt that you always have to cherish/treasure moments with people you are closest with, because you never know when you might see them again.
I would recommend this book to a lot of people, especially people that have some great grandparent's that might've went through this horrible time.
Rating
I give this book a 9.5/10 , the first book was a little bit better, since once you get more into the stories the more violent and deep they become. But overall this is a really great book and I would highly recommend.